Coordinate
2021

Research, Wire framing, Prototyping, UI/UX Design

Project Overview


Coordinate serves to connect volunteers with organizations in their community. The insights drawn from my research suggests that volunteer opportunities are often difficult to find due to inadequate information online, and community-lead initiatives can be difficult to organize.

The platform connects volunteers with organizations of their interests and qualifications. It also encourages:

→ Community outreach and engagement by its members
→ Skill development and professional relationship development
→ Community building and leadership opportunities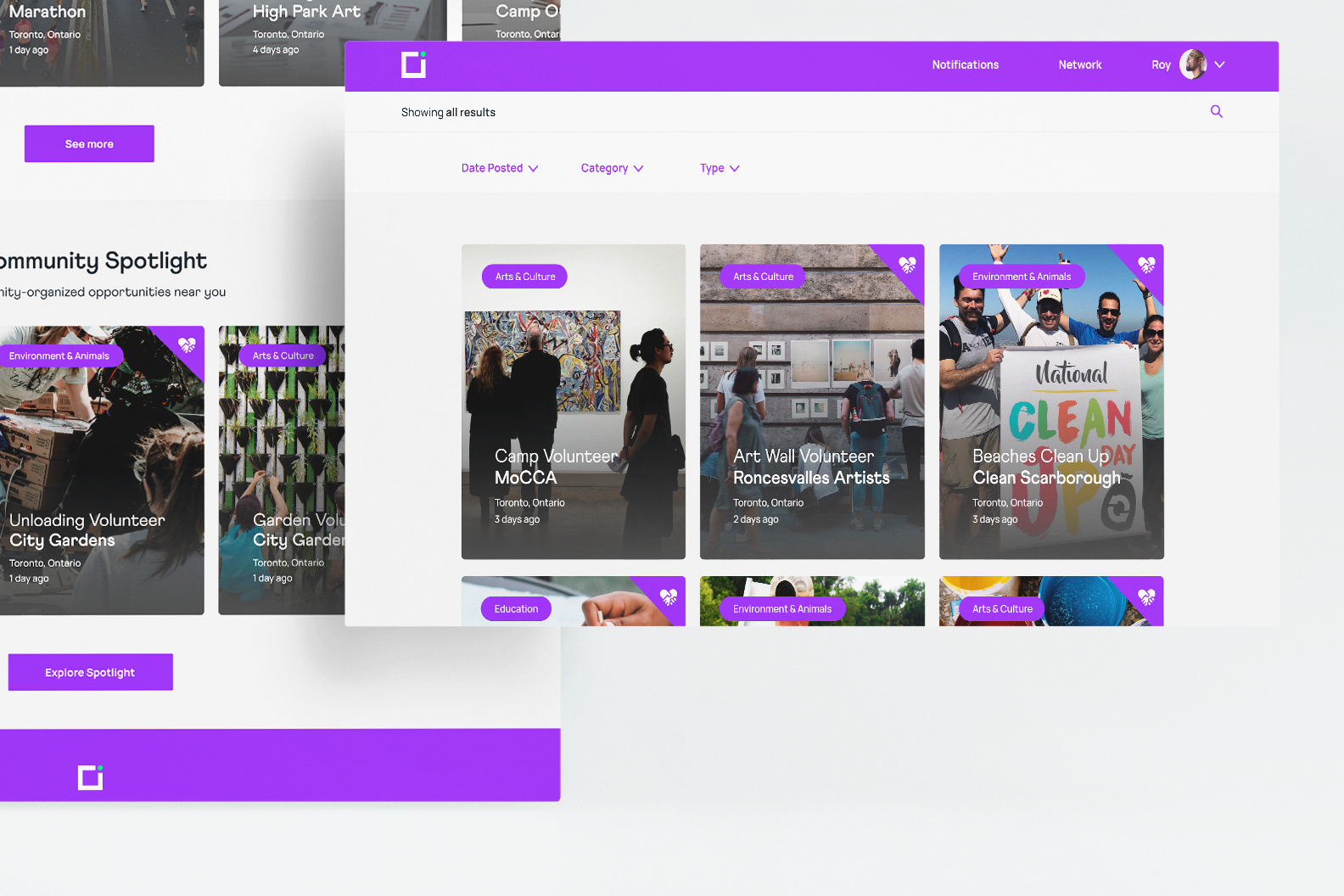 Research Process
User Insights

Insight 1: Providing users with results pertaining to their interests will reduce frustration, time spent searching for volunteer opportunities, and introduce users to a breadth of opportunities that would otherwise be difficult to find.

Insight 2: Organizing volunteer information with a universal template will allow users/readers to easily identify key information and reduce visual confusion.

Insight 3: Finding extra hands for community initiatives can be hard. Providing a platform with the ability for users to create their own posts will increase visibility to potential volunteers.

User Personas
I developped two personas to further understand our users' needs and goals from this platform.